Are you thinking about starting a local art home business? But, feel uncertain about how you're going to market locally?
Are you hesitating to start one because you're not sure how to do it yet?
There are a lot of different ways to advertise your business. But the strategies will be different when you're first starting out vs. being in business for a few years.
In my experience, one of the most important things you can do to start a successful art businesses is to get customers coming in as soon as you open your doors! Getting a few quick wins right out of the gate is key to keeping your head in the game and feeling like you're succeeding.
If you don't, often a slow start can be so discouraging that it causes people quit too soon.
So, having a good start-up plan with a few types of local marketing strategies is key. In this case, I'll be focusing on local ways to start promoting your business offline.
Here are the top 7 ways that local art based businesses can get some new customers fast!
Ways To Market Locally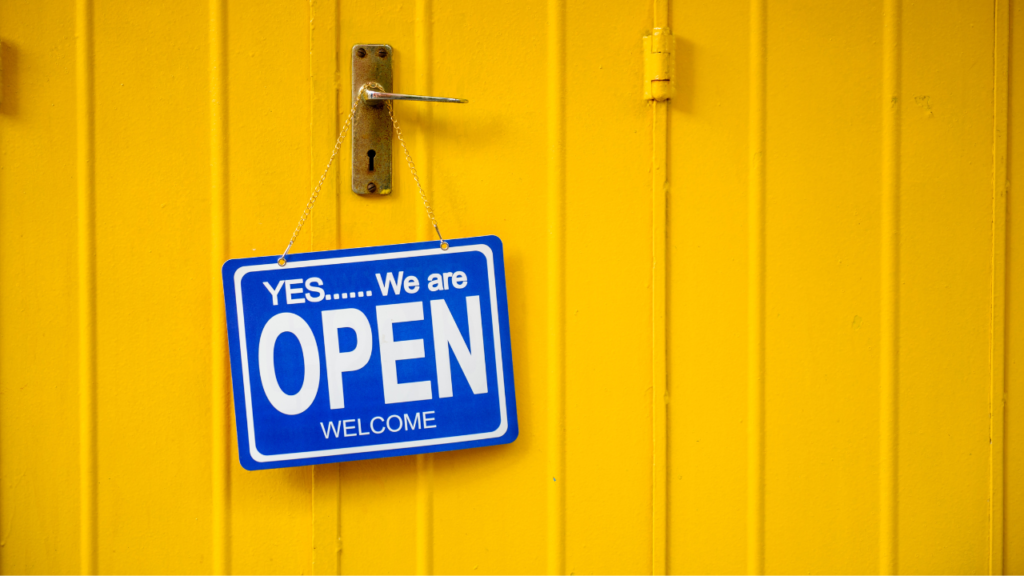 In the beginning you'll need to decide whether you can put more TIME or MONEY into your business. You'll need to focus on one or the other – and both is better if you can.
But, for many start up businesses, trying to keep your money in your pocket is the number one goal. So my focus in this post is going to assume that you'll put in the time with as little money as possible.
Sound good?
Here's my list of creative local marketing ideas to get you off the ground:
1. Start With Word Of Mouth
Did you know that…
This is an easy win!
People telling other people what they bought from you and how much they loved it.
The first goal in your business when you plan to market locally is making sure you find stand out ways of being great. What you want to focus on here is your customer's experience.
How do you do this?
First, do good work.
Assuming that's in place, start thinking about the little things.
Thank you cards, hand written notes, ribbons, special paper, glitter and discount cards to partnering businesses. Do you create life casting keepsakes of baby hands and feet? Partner with a baby photography studio and offer a discount code for a photography session. Don't forget that they can do the same for you!
And that way, you can both attract new customers together AND offer your current customers something special.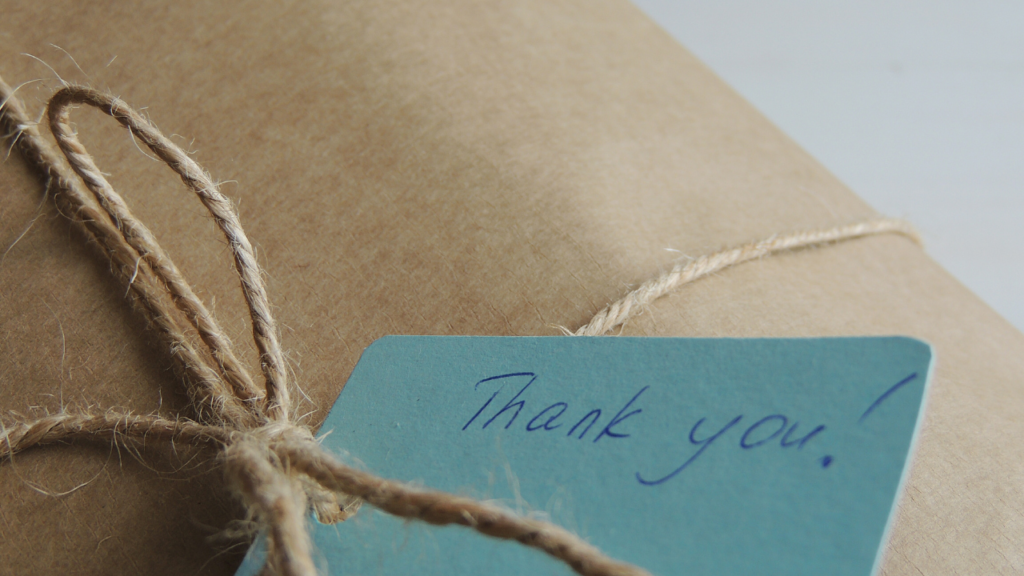 When your customer receives these little unexpected add-ons to their purchase, their experience is elevated and more memorable. All the little extras are what matter here. It doesn't need to cost much to over-deliver with an exceptional experience.
The "unboxing trend" is huge.
So put a little extra effort into that and you'll make your first dozen customers raving fans.
2. Partner With A Related Business
If your customers rave about your services, they will want to tell others about you. So what better way to spread awareness than to partner with another local business to market locally with each other.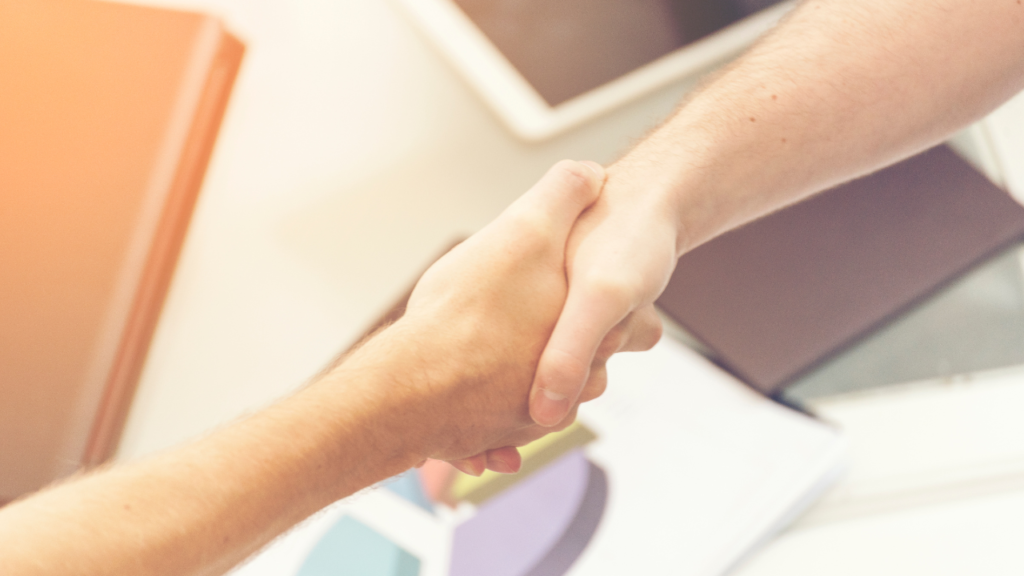 For example, a life casting home business creating baby hands and feet in a shadow box could easily partner with a portrait studio that specializes in baby portraits. These two businesses compliment each other really well.
There's no competition between them. But they have the same customers. So each of them can promote each other's businesses with a special discount code, gift card, or promotion.
But also to make their customer's experience more special and more valuable.
On top of that, coming together in your community and promoting each other's businesses is something that you can advertise as a value in your business. It shows that you care about your community and the people around you.
It's a win-win for everybody.
3. Start A Referral Program
If customers love your art and the experience you give them, there's a good chance they'll come back and buy from you again one day. Offering a little incentive to return makes that even more likely.
With a referral program, you're building a stronger relationship with your customers. Since we already established that word of mouth is by far the most effective marketing strategy, now you're incentivizing that strategy even more.
Referral programs work because people trust recommendations from their family and friends more than any other source. A few ways you can create a referral program are:
Refer a friend for 15% off your next purchase
Refer a frend for 10% off of their next purchase AND your next purchase
Receive 15% off your next purchase for EACH friend you refer (or use a dollar amount instead)
This is a longer term strategy but starting it right away, and making sure to get feedback so you can tweak it to make it connect with your customers, will pay off.
4. Open Your Business With A Bang!
Make sure you announce that your new business is Now Open!
Then, offer a Grand Opening Special. You can be creative here. For example, offer a promotion for the first 10 people only. And, that they will get 50% or 60% off in exchange for a testimonial.
Make sure that your price discount covers your cost of materials so you aren't out of pocket. But in return, you want them to give you a google review or testimonial and be able to share your work.
Starting off with a limited time offer gets people motivated to buy from you at a special price that they can't get anywhere else. Show your stuff here and make sure you have your experience strategy, strategic partner and referral program in place first!
Since these customers will be sharing their experience, make the experience extra special. Then share your finished work and the testimonials on your website, social media, and your printed materials.
Announcing the opening of your home business and creating a buzz with a VIP promo will help to give you the kick start you need.
5. Distribute Flyers
If you want to plan a big push to get customers, print up 500 or 1,00 half page flyers and drop them into mailboxes. This obviously works best in sub divisions where you can walk quickly from one house to another.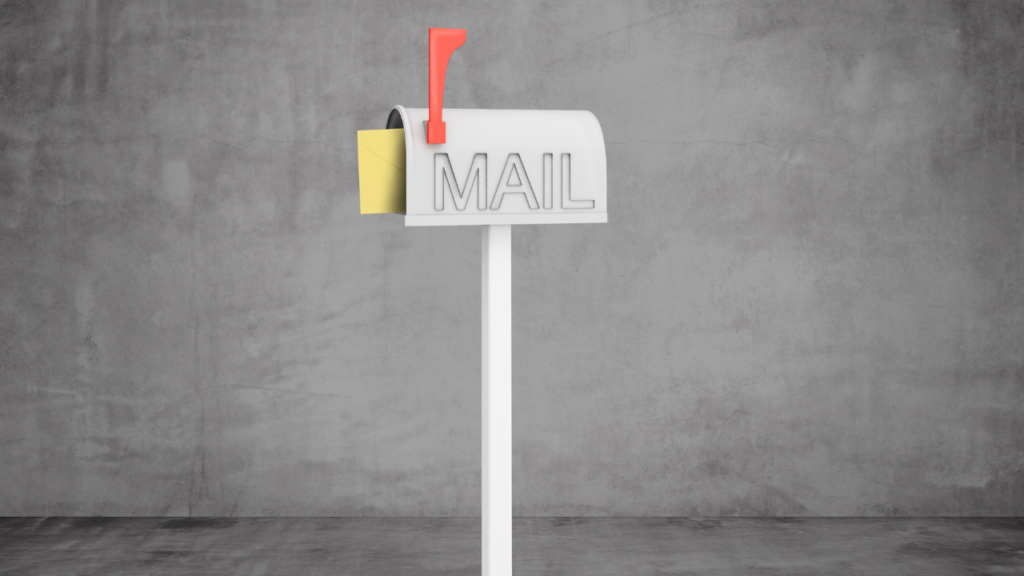 I've done this in the past and had amazing success advertising a local business. On average, it took one hour to deliver 100 flyers. So if you spent 2-3 hours every week dropping off well thought out flyers, I guarantee your phone will start ringing.
This is a cheap and very effective local business strategy that can kickstart your business and lead to lots of word of mouth referrals, testimonials and repeat business. Make sure you create a compelling ad including – who, what, where, why, how.
You don't have to get that fancy. Keep it simple, maybe add a small discount, or advertise that you are a great gift for weddings, showers and anniversaries. Or whatever it is that makes you special.
Make sure to add all the ways your service can benefit people!
6. Attend Local Events
Find as many local events, charities, farmer's markets and other venues to showcase what you do. Spending time there talking to people is a great way to market locally, become known and also get feedback.
There is a common mistake that people make though.
But, when you go to an event, you'll know how to avoid it – because you read this article.
Right? 😉
Sitting behind a table is the worst thing you can do if you attend a live event.
Especially if you're NOT an extrovert – like me – and NOT constantly trying to reel people in or start a conversation with strangers.
You need to attract people to your table, the same way you attract them to your business online or at home. And there are a lot of ways to do this if you plan in advance.
Do this, and your events will be 10X more successful.
Create your art live at the event – bring your supplies and do your work there.
If you have a life casting business, create castings for a fee at the show
Offer a giveaway or free service draw in exchange for contact information (follow up with them afterward)
Collaborate with a partner for an even bigger give away
Add a bowl of treats or promotional items to attract people to your table
Play interesting videos of you working on your art
Put on a show! Use a "Spin the wheel" or add a game with prizes.
Anything that will get people to stop and look. Even better if you get their email address too.
One of my favorite ways for people to draw attention to your work is to create your artwork there live.
Not only is there a possibility for you to make some money that day, but you'll draw a crowd that you can promote to by letting them pick up printed flyers or have them sign up for a draw for a free or discounted purchase.
Once you have a list of email addresses and names, email them with promotions or ideas for gifts. Most people are looking for unique gifts when baby showers, weddings or anniversaries come up. So make sure to share your offerings by letting them know how many special occasions your work or service provides.
7. Get Proof That You're Great
There are so many services and products for sale. Customers just want to know that they'll get the value that's being promised. Proof from past customers is the best way to do that.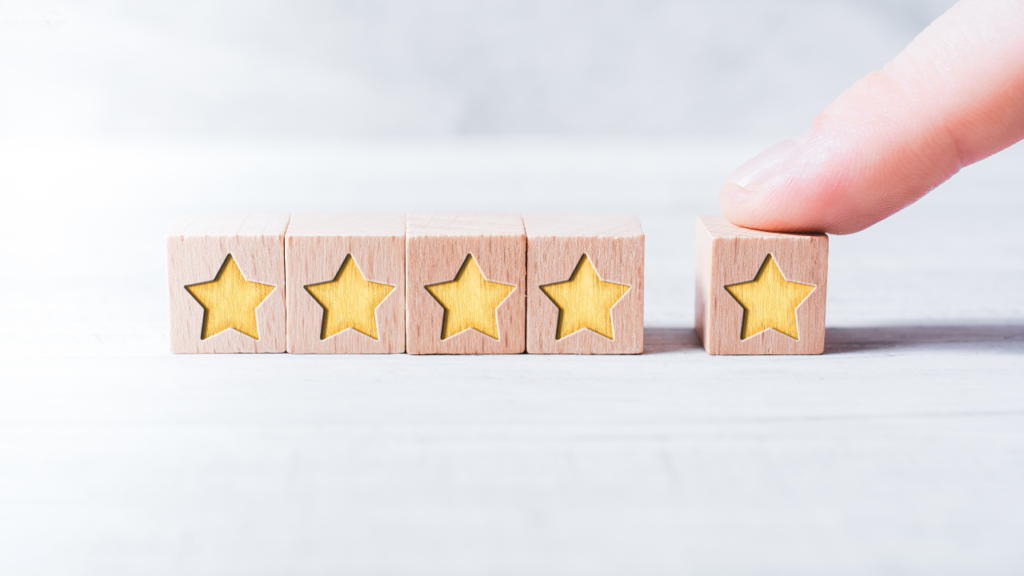 There's nothing worse than buying something and not getting what you expected. So testimonials are the way that we can verify that a business does good work.
Proof will make the difference between making a sale or not. Ask for a testimonial every single time you create and sell a piece to a customer. Ask if you can use a photo of them with the testimonial. Even better, if you turned your customer into a raving fan, see if they'll do a video testominal for you.
Once you start gaining momentum in your new home art business, and lean how to market locally with some simple, cheap but effective marketing strategies, you'll be off to the races and enjoying the fruits of your labor in no time.
If you want to learn more about more online marketing tools and strategies, check out How To Start An Art Business You'll Love.