Are you looking for creative home business ideas?
Are you considering starting a creative home business?
There are a few questions you should give thought to. Your "Why" should involve decisions on the dynamics of your family and how you want to spend your time.
Making the decision to start a creative home business should satisfy your passion first. Giving back to the community bring joy to lives.
1. You want to make a difference
Creating Life Casting impressions for your clients provides something that many other industries can't.
As a creative home business, life casting is one of the most successful home-based businesses available today. If you love making a positive impact on people's lives, capturing precious moments should make you excited.
The reasons for casting impressions are endless. Birth, engagements, weddings, graduation, birthdays and even end of life hand castings.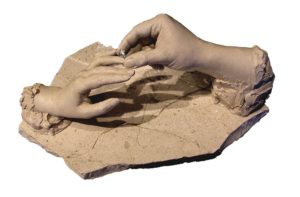 Your business will grow as your skills improve. And the impact you make on your community and your customers will bring you joy.
2. You want to make an existing service BETTER
You can make yourself stand out from your competition by providing service with your own special touch. And by really honing your craft, you can make your product into something truly amazing.
Your creativity is your mark and your reputation. Add your own personal touch and practice your craft to produce the best possible product your clients will appreciate.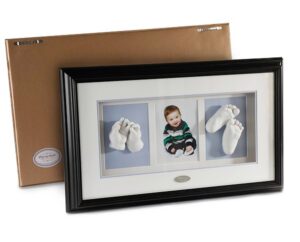 3. Balance life and work
Whether you're a mother, retired, or single, finding a work schedule that coincides with your creative home business life can be worked out.
By running your own home based business, you have the opportunity to control your workflow. Making it easier to tend to your family and home.
If you want to be able to control the pace of your projects, consider a creative home business. You are in charge of the number of casting projects you accept. Time lines are based on your schedule for production.
4. Bring out your creativity
One of the best parts of this business is the ability to nurture your creativity. If you're artistic or just love what can be done with 3D castings and wish to follow a repeatable format, this business satisfies both.
By following a proven business model, you can fast forward your progress.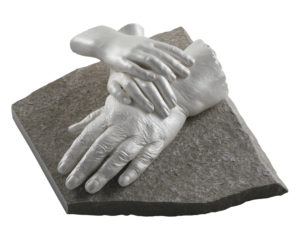 Growing any business is a process. Learning this from a skilled professional is the best way to get started. And then practice until it's second nature and your creative home business has your own style and flare.
5. Manage motherhood and business
Have you always wanted to start your own business but never followed through?
Are you worried that you won't be able to juggle being a mom and having your own creative home business?
Don't worry, you aren't alone. Many people have anxieties when it comes to balancing work and life – especially as a mother.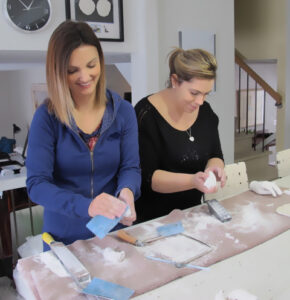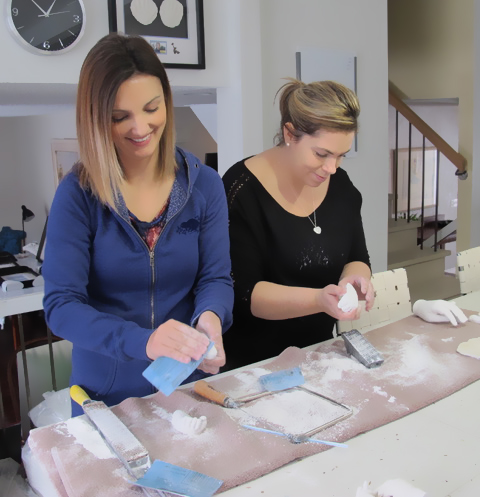 By learning from others who have been there, it helps to put some of those concerns aside. And give you a clear roadmap on how you can be successful.
You can learn how in my LifeCasting Baby Hands & Feet Online Course.
6. You Decide Your Workflow
The amazing thing about becoming a Certified Life Casting Artist is you decide how much you work.
Because you're the owner of a small business from home, you decide how many projects to take on. This allows you the flexibility to manage your home life and your work to really strike that perfect balance.
The best part? This also allows you to decide how much revenue you drive from your business.
Whether you want to earn on a more casual basis or increase your workflow – you're in charge.
It means you can continue to be the best mother you can be – and an absolute boss at the same time.
7. The industry is stable
Babies are being born every day, and the need for memorabilia is huge worldwide. There is always a market for your product.
Life Casting Impressions have become the "in" thing and people recognize the value. Once your skills are solid, you can branch out into:
pets
families
seniors
sports teams
artists
musicians
deceased or end of life castings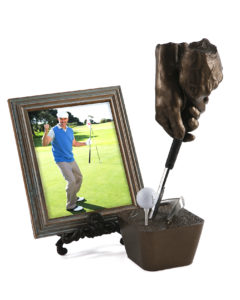 People are always looking for a way to remember special moments.
8. Working From Home is Affordable
One of the best parts of a creative home business is the cost saving. No rent, no traveling to and from work, no huge inventory as you order what you need when you need it. Materials, tools and supplies are easy to purchase and the start up costs are very low.
As an entrepreneur, you have the support of your community and the admiration from family as a successful role model for your children.
Don't hesitate making your dream come true. Perhaps you have compromised long enough and are now ready to learn and take control.
Build your business and enjoy the creative impact and flexibility it will provide. Starting a creative home business is easier than you think.